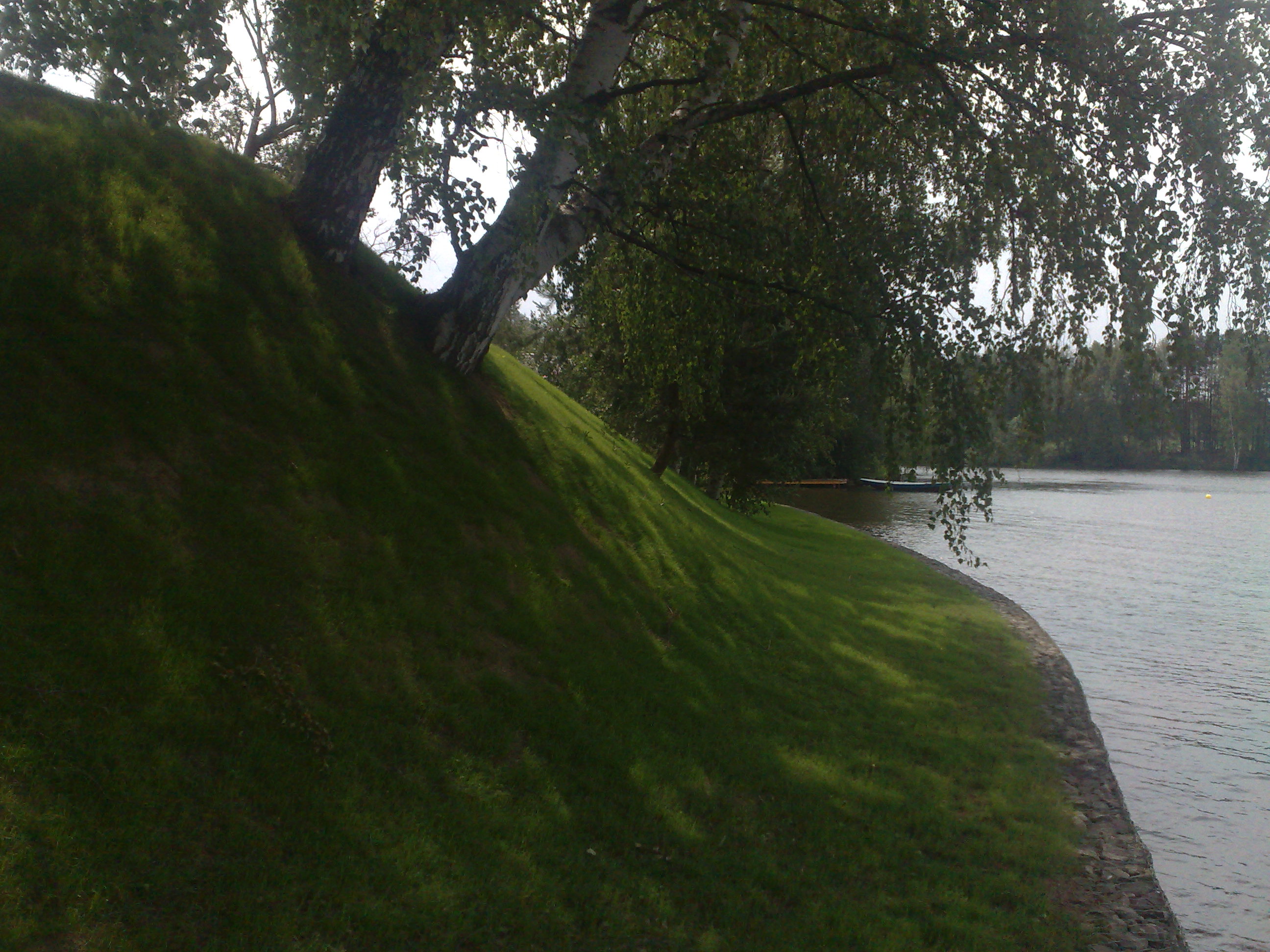 Strengthening the water reservoir bank
Bank protection is a measure to protect the banks of reservoirs (slopes) and watercourses from destruction. Usually strengthening of the bank includes protection of mainly navigable channel banks from dynamic effects of water (waves, elevated speeds, transverse and vortex movements on the sharp bends of the channel in plan) and collapse of the bank. The importance of strengthening the banks of rivers, slopes and channels especially increases with the existence of navigation traffic on them, since the wave from ships is the main factor in the destruction of the banks.
Gabions are the best way to strengthen the bank (slope) during landfalls and the need to increase the load on the coastal zone (to place equipment, build a house, a walking path, a pier, etc.). In addition, these facilities will help you to create an atmosphere of durability and beauty. After construction of gabions, the reservoir will take the form of a fundamental structure and create an atmosphere of eternity and inviolability.
In addition, bank protection can be performed at any time of the year, even in winter, using box-shaped gabions and Reno mattresses.
Gabion structures perfectly pass water, plants can sprout through them, reviving them and making them a part of the natural landscape. At the same time, neither water nor plant roots affect the strength and integrity of the structure.